Lift All Crane Service – The experts in the Crane Service Industry
Call us today – Local (402) 291-0202 Toll Free (877)494-8900
Serving Nebraska and Iowa Since 1977
Holding all licenses by the National Commission for the Certification of Crane Operators
24 hours a day, 7 days a week, we are here for you
No project too big, no detail too small.
Welcome to the
Lift All Crane Service – Leaders in all things Crane Service
Welcome to Lift-All Crane Service! We are a family business that has provided crane service for Eastern Nebraska and Western Iowa since 1977. Our headquarters based in Omaha enable us to respond to our customers' needs in a very quick and efficient manner. We value our customers above everything else and strive to provide a quality product and exceptional service. We have the area's most highly skilled and certified crane operators able to work on industrial, commercial, agricultural, and residential projects. Click below to view some of our recent work.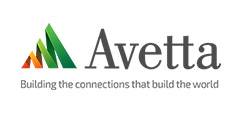 Contact Us
Email Us with any Question